WCLAC holds a training for trainee Shari'a lawyers-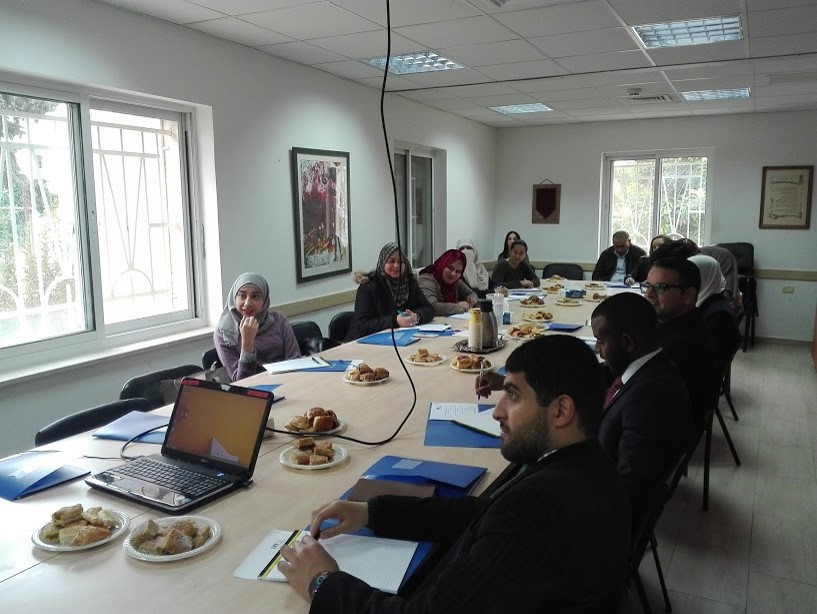 This month, WCLAC completed a six day training course for 18 trainee Shari'a lawyers on "Procedures and Mechanisms of Pleadings in Sharia Courts and Women Related Legal Issues". This was part of the capacity building of the trainees at WCLAC's Ramallah branch. Among the various important topics raised in the trainings were: the mechanisms of resorting to courts; types of Sharia courts and their divisions according to religious sect; conflict within laws and parallel courts; developments in the enforcement department; the Personal Status Law and its history; the conflict between applicable laws; the ethics of the profession; and the mechanisms of handling cases with women. The training also focused on divorce, alimony, custody, dowry and the compatibility of personal status law with CEDAW. Additionally it created awareness on gender issues and worked on supportive attitudes towards women. The trainings were implemented under the auspices of the joint UNDP / UN Women Programme "Strengthening the Rule of Law in the Occupied Palestinian Territory: Justice and Security for the Palestinian People"-SAWASYA program.
---
WCLAC continues to increase awareness in local communities on eliminating discrimination and violence against women-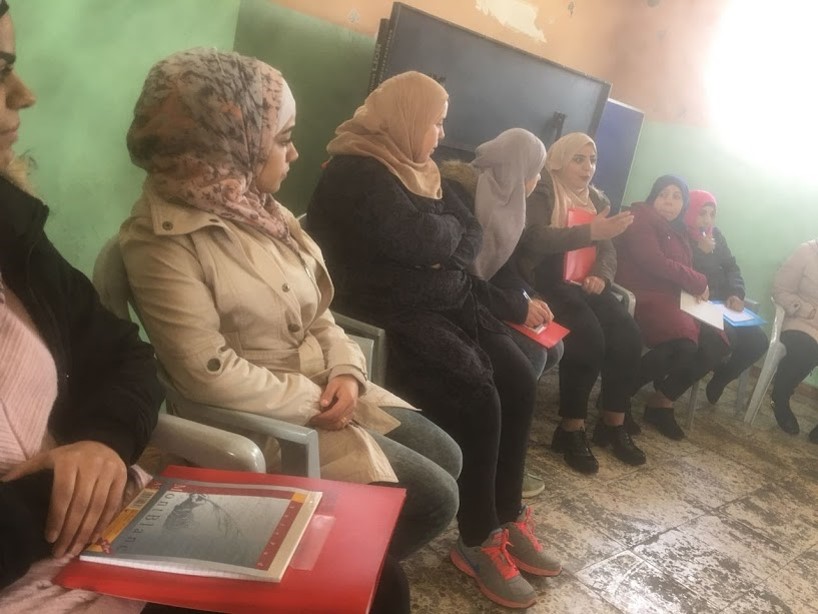 In February, WCLAC started conducting a series of legal and social awareness raising sessions. These sessions, for 20 housewives and girls, addressed combating violence and discrimination against women by targeting women in local communities, in cooperation with the Beiteen Women's Association. WCLAC's lawyer and social counsellor met weekly with the group to focus on: the social reality of women and their rights; the difficult conditions of current political, social and economic circumstances; violence against women at both legal and social levels; protection of abused women; the social ideas that we carry on violence; how to break the cycle of violence through the search for alternatives; and how to approach formal and informal institutions to ask for help.
---
UN Women first study on gender reveals quarter of men support equality-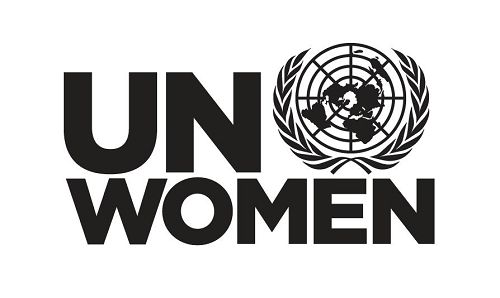 The International Men and Gender Equality Survey in the Middle East and North Africa study, conducted in 2017 but released this month, has revealed that a quarter of men in Egypt, Morocco, Lebanon, and Palestine acknowledge and support women's equality in many aspects of public and private life. The Palestinian portion of the study included 1200 men and 1199 women in West Bank and Gaza. Two thirds of women, and half of men, supported a women's right to work outside of the home; the majority of both sexes disagreed that boys' education is more important than girls. The event that took place in Palestine Red Crescent, aimed to highlight some of the key findings of the study, which is designed to help policy-makers, researchers and activists better understand men and women's perceptions of gender roles in the Middle East and North Africa. Read more.

---
Ahed Tamimi and women in the Palestinian resistance-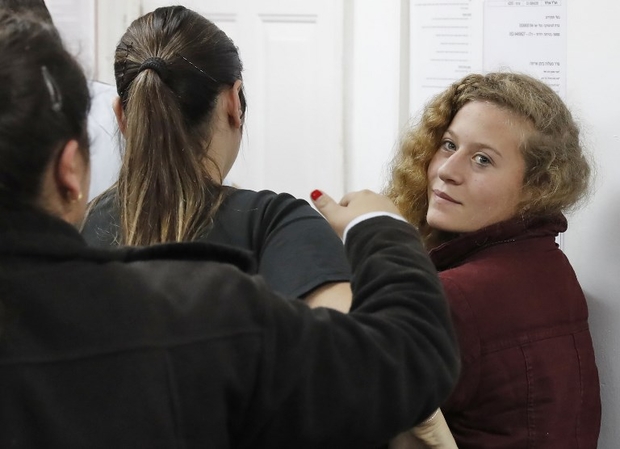 On 18 February 2018, activists around the world took part in a Global Day of Action to free Ahed and Nariman Tamimi. Their case is one which has highlighted the importance of Palestinian women in national struggle, and also displays how resistance is passed down through generations. "Female activists are not shiny aberrations - they are the unseen spine holding up a movement." Women's persistence continues undeterred, even when they pay the highest price. Western discourse displays Middle Eastern resistance as overshadowed by patriarchy, but women have been in the centre of resistance for centuries. Read more.
---
Re-sowing Palestine's farming tradition among its refugee population-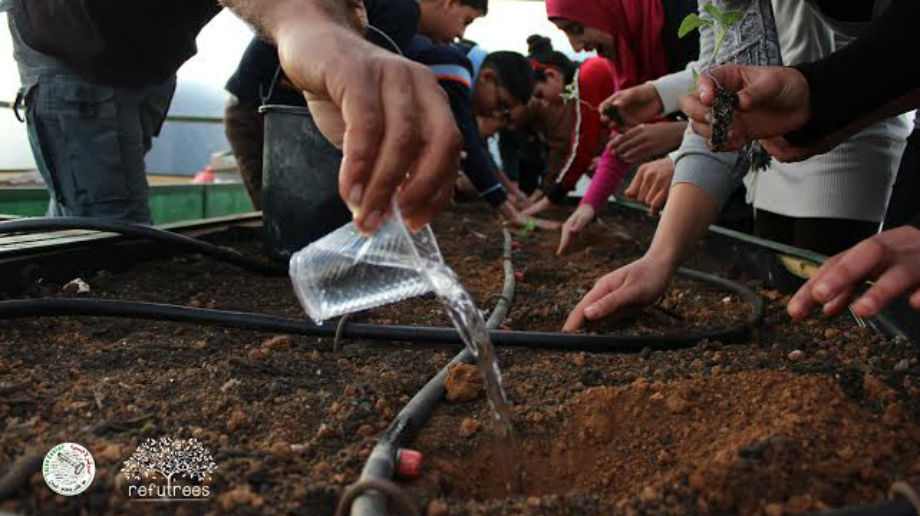 Refutrees is a grassroots initiative that seeks to develop creative and innovative solutions to key development puzzles. Its founder and director, Lamya Hussain, had been conducting fieldwork and interviews with refugees in Jordan, Lebanon and West Bank, and found that existing development projects were incapable of addressing community-based needs. Hussain's vision was a model aiming to produce practical and applicable solutions to boost community livelihoods through food sovereignty and green, social innovation. One of the beneficiaries are a family in Ein Keyna, a village outside Ramallah. The father had used his savings to buy the land in 2013, first and foremost for his young children, who belong to the urban generation of Palestinians that have become systematically alienated from their agricultural roots. Read more.
---
Women's voices: Anwar T.-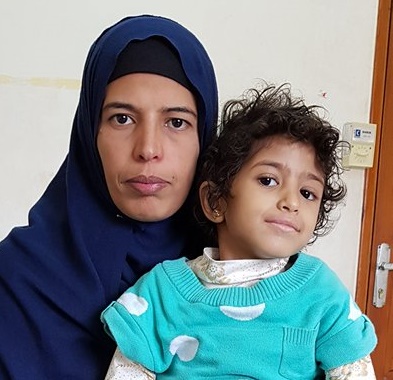 Anwar's five year old daughter has glandular cancer and neuroblastoma. Israel has refused Anwar and her daughter's travel permits so they cannot complete her daughter's treatment in Tel Aviv. "My heart would ache for her as I saw her suffering. I applied more than 10 times for the permit, but each time we had the same response. My daughter is extremely exhausted and won't sleep at night." Read more.
---
Gaza's women stand up to Trump and Israel-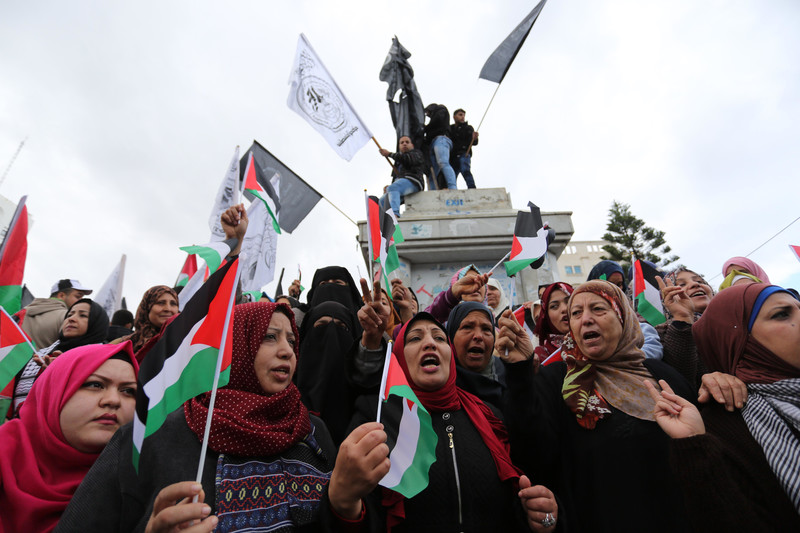 "Ahed is my hero," Leila said. "I wish I could be like her – an influential person in our struggle with Israel." Leila wishes to take part in the protests held along Gaza's boundary with Israel each Friday. Yet she does not have parental permission to do so. "My mother says it [protesting] is like suicide," Leila added. Women in Gaza have to overcome many obstacles to participate in protests. The Israeli siege on Gaza has made it even harder, alongside a view among many men that women should not participate. However, the politically active women in Gaza are determined to be visible at demonstrations around the enclave. Read more.
---
Maytha Alhassen and Natalia Molebatsi on Afro-Palestinian solidarity-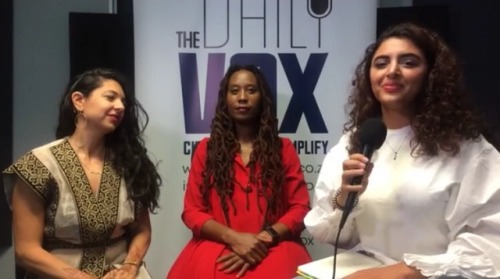 An American University has been hosting events in the run-up to Israel Apartheid Week, in March. The theme of this years' events is Afro-Palestinian solidarity. Molebatsi said traveling to Palestine showed her the glaring similarities between apartheid South Africa and the apartheid faced by the Palestinian people. "As a black woman in South Africa who grew up in the 80s in the township under the apartheid occupation, when I went to Palestine a few years ago it almost like it was taking me back to my own childhood". Both women are poets and spoke of seeing the world through an artist's lenses. "Artists approach an issue and you can see what the truth is unfiltered and uncomplicated by propaganda," said Alhassen. Read more.
---
Women's Voices: Wasaam A.-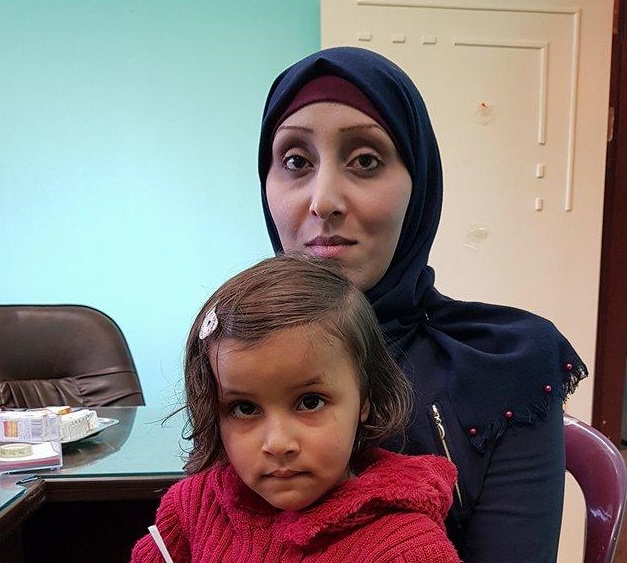 Wasaam is 29 years old and has been treated for breast cancer. It is vital she makes it to Jerusalem to receive radiotherapy to ensure her cancer does not return, but Israel refuses to issue her permit. "The day I was supposed to receive my medical permit, the Israeli side refused it. They said my name was under security check with no justification. Every day that passes, the chance of the cancerous cells reactivating increases. My son Sami has to help me with the laundry and help me get home. This makes me very sad as he is so young." Read more.