Women's Voices: Wasaam A. - Health violation
| | |
| --- | --- |
| Name | Wasaam A. |
| Age | 29 |
| Location | Gaza |
| Type of violation | Health/ forbidden to travel |
| Date of violation | 20 November 2017 |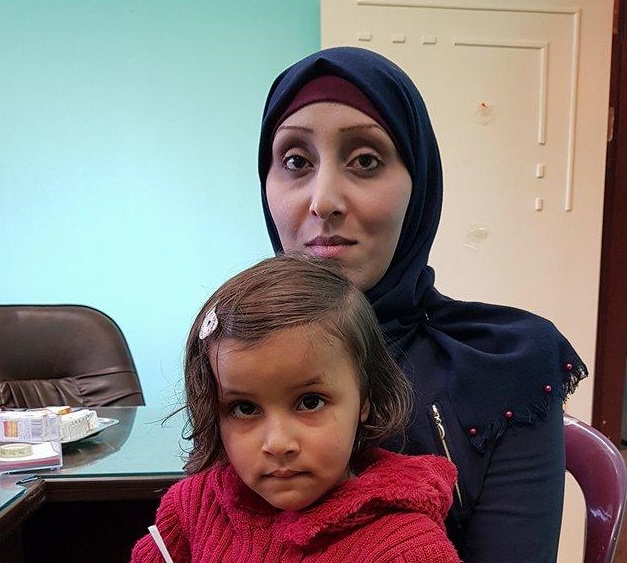 Wasaam is 29 years old and has been treated for breast cancer. It is vital she makes it to Jerusalem to receive radiotherapy to ensure her cancer does not return, but the Israeli side refuses to issue her permit.
My name is Wasaam and I am 29 years old. I am married with four children.
In February 2017 I discovered four lumps in my left breast while I was doing a self-examination. I went for a checkup at a private doctor's clinic but nothing was found.
At the end of August 2017 I felt a large lump in my left breast. I went to Al-Shifa hospital in Gaza and a malignant tumor was discovered.
The next month a specialist doctor performed an operation to remove the tumor and 12 lymph nodes. The doctor then prescribed me chemotherapy but I refused it because of the psychological and physical pain it would cause.
Instead he gave me an alternative hormonal treatment which caused fatigue, burning in my eyes, blurred vision, dizziness, and nausea. This affected my ability to care for my family. When I get very tired I cannot even get up.
My son Sami (10 y.o.) has to help me with the laundry and help me get home. This makes me very sad as he is so young.
I began the application for a medical transfer permit to Augusta Victoria hospital in Jerusalem to begin radiotherapy.
On 20 November 2017, the day I was supposed to receive my medical permit, the Israeli side refused it. They said my name was under security check with no justification.
I renewed my application the same day. The doctor told me if I do not start radiation within three to six months of my operation, then it is useless.
The chance of the cancer cells reactivating is very high, which makes me anxious and causes continuous tension.
Israel prevents Gaza from administering radiotherapy; this causes great harm to cancer patients. Once I go to the hospital in Jerusalem, they will perform a sectional mammogram on me. Afterwards, I will have to return to Gaza and submit another application for a medical permit to start radiotherapy.
Every day that passes, the chance of the cancerous cells reactivating increases.
I must now wait until 31 December 2017 to be issued a medical permit. I am very afraid that the Israelis will tell me my name is still under security check. All I want now is to receive treatment for my disease.