WCLAC puts forth CEDAW shadow report for consideration regarding Israel's sixth period report to the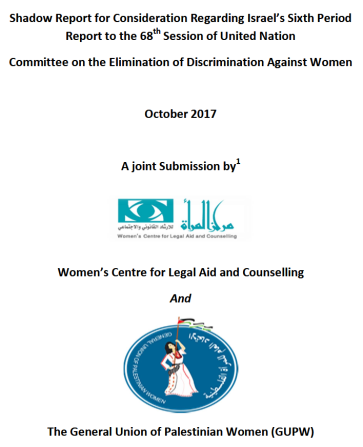 68th session of the United Nations- In October 2017 WCLAC completed their Shadow Report submission to the Committee on the Elimination of Discrimination against Women (CEDAW) in partnership with the General Union of Palestinian Women. The report strives to assist CEDAW in their review of Israel this October, and as a progression from WCLAC's previous CEDAW submission to the pre-sessional working group last June 2016. The report addresses five topics: night raids; settlements and settler violence; female prisoners; property destruction and residency revocation; and the blockade on Gaza. View the submission here.
---
WCLAC co-hosts side event during the Human Rights Council's 36th session in Geneva-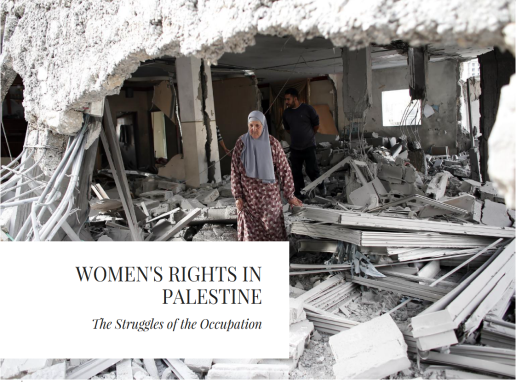 On 26 September, WCLAC staff attended the 36th HRC session in Geneva to co-host a side event on Rights, Freedom, Dignity for Palestinian Women: Justice Delayed, Justice Denied in partnership with Palestinian Working Woman Society for Development and Kvinna Till Kvinna. WCLAC staff Rawan Zahran delivered a statement on the impact of Israeli occupation on women in West Bank, East Jerusalem, and the Gaza Strip, as well as the detailing violations effecting women's rights in accordance to IRH law, and recommendations and findings by the Commission of Inquiry report on Gaza in 2014. Read the statement here.
---
WCLAC carries out the annual team building and strategic planning workshop-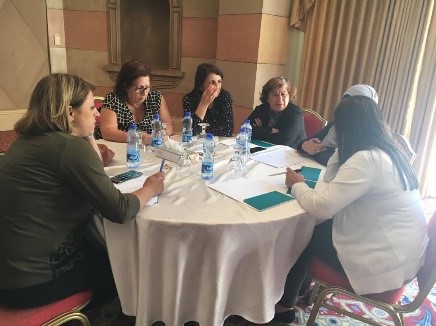 This month WCLAC carried out a two day team building workshop in Bethlehem that was aimed at forming a conducive work environment to improve communication between staff members; an act vital after the organizational restructuring process last year. The workshop was attended by staff members from WCLAC branch offices in Hebron, Bethlehem, Jerusalem, and Ramallah, and emergency shelter staff. The workshop was facilitated by Dr. Layla Atshan who used a participatory interactive approach to achieve the objectives anticipated. Feedback from participants was extremely positive, explaining that the workshop contributed to bringing their teams back together, and built rapport between staff members and management. The WCLAC team felt supported to continue focussing on WCLAC's mission and vision, and the importance of staff's role in achieving it. The workshop was followed by a one-day review of WCLAC's five year strategic plan in order to define objectives for the second half of the strategy, and to set the foundation for the construction of the 2018 annual action plan.
---
UN's Open Day event puts women in the centre of the Peace and Security Agenda in Palestine-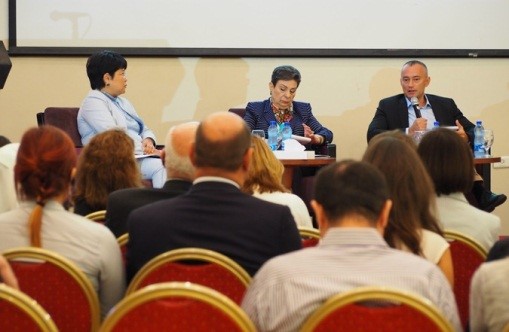 On 28 September an event was hosted by the UN to strengthen national implementation of UN Security Council Resolution 1325 in Ramallah. Women's civil society organisations from around Palestine attended to identify and discuss the goals and progressions made in achieving the National Action Plans for 1325. Participants from the civil society organizations welcomed the Open Day saying that the event provides a space for Palestinian women to share their situations and needs with senior UN representation, European Union, and key decision makers to reflect during decision making process. The Special Coordinator for the Middle East Peace Process commended the resilience of Palestinian women to remain steadfast in the face of occupation. Read more.
---
Palestinian women are shaking up the tech industry-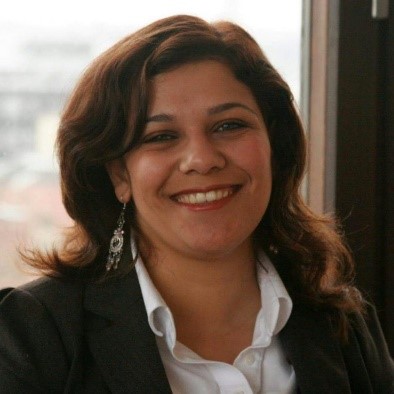 Women face under-representation in the technology industry worldwide, but Palestinian women are facing more unique challenges to make their mark in 'Silicon Wadi'. The Central Bureau of Statistics estimates from 2013 Arab women make up less than half a percent of Israeli tech workers, around 1700 professional. Palestinian women still have to fight an uphill battle to succeed. The industry is dominated by Jewish Israelis with elite military training and subsequent alumni networks, which Palestinians can't participate in. Read more.
---
Women's Voices: On 17 July 2017, Israeli soldiers raid the home of Nawal N. The soldiers arrest her eldest son without a warrant-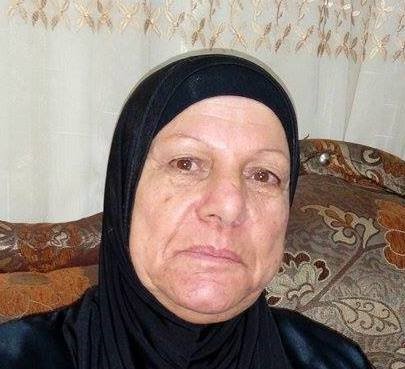 "On 17 July 2017 at around 3:00 a.m., I was awake when I heard a loud sound of the front door being taken off its hinges. My husband called out who was there but no one answered. He went over to the door to find 15 Israeli soldiers in full military gear with a large dog inside the house". "The soldiers spread across the house and we heard my grandchild screaming and crying. The soldiers came to us with my grandchild who was shaking with fear. He said "the dog attacked me and scratched my leg". The commander took my son Mohammed into another room, I could hear him shouting, it sounded like a soldier was hitting him. I began to cry as they wouldn't let me go to my son." Read more.
---
So sweet: Italian chefs swap cooking tips with Gazan women-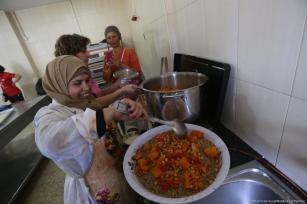 Palestinians in the besieged Gaza Strip received a cookery class from a group of chefs from Italy. The culinary professionals, who entered the enclave via the Erez crossing, held a lesson on making pizzas and pastas at the Women's Empowerment Centre (Tamkeen) in Jabalia. Palestinian women, in turn, taught the chefs how to make the traditional Palestinian rice dish known as Maklouba, as well as other local cuisines. This is the second time a group of Italian restaurant owners come to Gaza specifically to help teach Palestinians to make Italian cuisines. A similar group visited last year. Read more.
---
Palestinian women in West Bank break cultural barriers-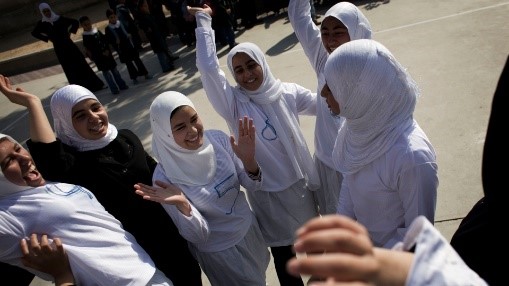 Women's sports teams within West Bank villages are on the rise, despite social norms still dictating it as a male sport. Najah Hamdan, coach of one women and girls' team says "When I was younger, I used to enjoy playing football…but there was no opportunity to train". After seeing football teams emerge in her neighbouring villages, Hamdan started one herself which has now grown to success. Watch the video here.
---
Saudi Arabia to allow women to drive in major milestone for the country-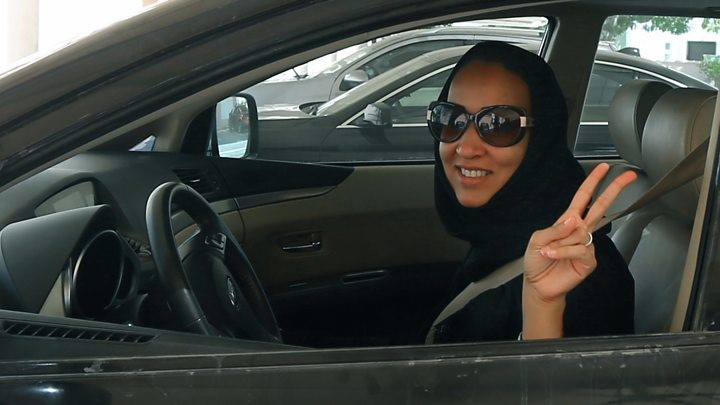 On September 26th King Salman passed a royal decree that woman should be allowed to drive, a ruling that will be fully implemented by June 2018. This is a major step for women's liberation in Saudi Arabia where the driving ban has sparked protests for many years in the country, and has scorned Saudi's reputation internationally. In May his successor, King Salman, ordered that government agencies publish lists of services that women can access, without a male guardian present, and ordered that employers provide women with transport. And according to the Saudi Ministry of Education, women in Saudi Arabia attend college at higher rates than men. Yet it is still difficult for women to succeed, in part because of barriers placed by the Saudi system - something Tuesday's ruling hopes to address. Read more.