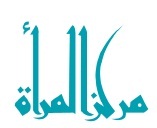 WCLAC's new Board of Directors – During its annual meetingon 17 January 2017, WCLAC's General Assembly elected a new board of directors to serve a three-year term for the years 2017 – 2019. The new Board consists of nine members: six women and three men with four from the previous board and five new members. The General Assembly also welcomed seven new members who had been accepted to join the General Assembly. During the meeting, the General Assembly also approved WCLAC's narrative and financial reports for 2016 as well as the 2017 budget and the corresponding Action Plan. Read more
---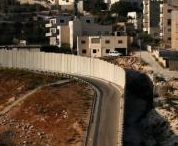 A Chilean court rejects lawsuits against Israeli Supreme Court justices – On Friday 27 January 2017, a Chilean court rejected lawsuits against three Israeli Supreme Court justices for endorsing the construction of the West Bank annexation wall and the seizure of lands and the property on them from Palestinians. Chile's Palestinian Federation filed a war crimes lawsuit last week against current Justices Uzi Vogelman and Neal Hendel and retired justice Asher Grunis, who was president of the court in 2012-15. In the lawsuit, the plaintiffs argued that the stretch of the wall, built on land the international community considers occupied, has separated them from properties and farmland. The group argues that Chile's international agreements allow for suits to be brought in its courts involving crimes against humanity committed in other countries. Read more.
---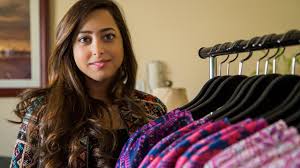 Prints of Palestine: When tradition meets modern fashion - Five distinctively Palestinian designs make up fashion designer Natalie Tahhan's "Prints of Palestine" collection that shapes the Jerusalem-born designer's brand. With her solo collection, Tahhan has set out to reinvigorate traditional Palestinian embroidery with contemporary and fashionable designs. Since she was a child, fashion and design have been part of Tahhan's life. "I would fill up sketch books with little illustrations of clothes, and in school I was always really interested in art and design," Tahhan told MEMO. "So naturally when I moved on to university, it was definitely something that I knew I wanted to do and pursue." Read more
---
---
---
---
---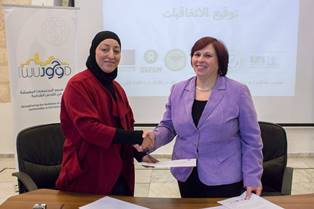 WCLAC signs a new MOU with Women Center Althawri Silwan: As part of "Wujood" project for strengthening the resilience of vulnerable Palestinian communities in Jerusalem, WCLAC signed an MOU with the Women Center Althawri Silwan in order to build their capacities and strengthen services for local communities in East Jerusalem. Wujood is a 3 years project that works on strengthening the resilience of vulnerable communities in East Jerusalem through targeting 5 communities including Silwan, the Old City of Jerusalem, Sur Baher, Esawiyyeh, and Al Tur. The demographics of this project are diverse as it targets women, men, youth, school and university students, parents and people with disabilities to enable them to respond to emergencies and to promote and strengthen their identity. Read more
---

WCLAC holds awareness-raising meetings for political parties and general unions: WCLAC held six awareness-raising workshops for 45 representatives of political parties and general unions on discriminatory laws and existing cultural factors in Palestine that contribute to increasing violence against women. The meetings, which were sponsored by the European Institute of the Mediterranean (IEMed), have increased knowledge and capacities of political parties and unions on methods to advocate for women's rights and to put this issue on the agendas of their parties and unions. As a result, these participants are expected to become catalysts for change in their communities and to advocate for women's rights utilising the skills and knowledge they have acquired.