In 2016 UN Resolutions promote the rights of Palestinian women and people: WCLAC contently welcomed the achievements made at the international level in 2016 to promote Palestinian women's and people's rights. The approved UN resolution on the "Situation of and assistance to Palestinian women" provided deeper insights on the field reality while calling for occupying power's accountability. By a recorded vote of 20 in favour to 2 against (Israel, United States) with 11 abstentions, the Commission on the status of women approved the draft resolution entitled, "Situation of and assistance to Palestinian women". That in addition to the approved UNSC resolution 2334 that was adopted in late December, which states that Israel′s settlement activity constitutes a "flagrant violation" of international law and has "no legal validity". The resolution demands that Israel stop such activity and fulfill its obligations as an occupying power under the Fourth Geneva Convention.
---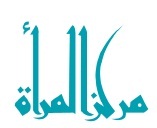 WCLAC holds a workshop on Cybercrime as part of its 16 Days of Activism against GBV: During the UN backed global campaign of 16 Days of Activism against GBV, WCLAC has partnered with different local Palestinian institutions and its partner grassroots organizations in Tubas, Tulkarem and Jericho. In partnership with grassroots different events were held including roundtable discussions on women's economic empowerment, awareness-raising sessions for university students, publishing 3 TV spots on stories of women who have achieved economic independency, and awareness-raising workshops on social media. The highlight of the 16-days campaign was the "Cybercrime and protection mechanisms" workshop held by WCLAC in Hebron. This workshop was open to the public and provided multiple speaking panels including speakers from the Ministry of Justice, cybercrime protection unit at the police and local NGOs.
---

'A White Dress doesn't cover the Rape'
: A slogan that Abaad resource center for gender equality used in their 16-days of activism against GBV campaign. The campaign refers to article 522 of the Lebanese penal code that exonerates the rapist if he marries his victim. This article is considered a blatant discrimination against women and girls and their human rights. Similarly, Article 308 of the Jordanian Penal Code that is applied in the oPt makes it possible for rapists to escape punishment if they marry their victim and stay married for a minimum period of three years (if the crime committed is considered a misdemeanor) or five years (for a felony). In case of a divorce between the perpetrator and the victim "without legitimate reason" before the end of the period stipulated in the law (three or five years), the legal proceedings shall continue and the perpetrator shall be sentenced. This article is not only against international human rights law but it also punishes the victim and rewards the perpetrator.
---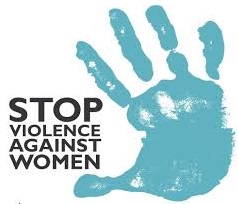 WCLAC publishes a study scanning violence against women in Jericho:
In late December 2016, WCLAC published a study on scanning violence, needs and service provision for women in Jericho and the Jordan Valley area. The study that aims to create cohesion and cooperation among women and civil society organizations in Jericho and the Jordan Valley has drawn attention to the present belief of the unnecessity of fighting GBV as it is "natural" or part of the "understandable and acceptable behaviour of men". The study also highlights the present economic and political violence against women in Jericho and the Jordan Valley, as a result of women working in nearby settlements where they receive very low wages and are subjected to violence on political background. Thus, among other recommendations, the study recommends civil society organizations to work cooperatively on changing the norms of violence against women and raise awareness of local men and women on women's rights.
---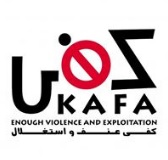 KAFA holds a regional meeting on women protection laws: Between the 16th and 17th of December WCLAC participated in a regional meeting attended by 11 different organizations from the Arab World in Beirut. The meeting that was organized by KAFA Enough Violence and Exploitation organization dealt with the different Personal Status laws from the Arab world and discussed different regulations on women protection from violence. The meeting concluded that the participant organizations need to produce a Family Protection Law draft that is based on international humanitarian laws and regulations that they could present as a model, in addition to emphasizing the importance of advocacy campaigns and especially against femicide and violence against women as cases of femicide have increased during 2016. Read more