MOWA launches the Palestinian National Action Plan for UNSCR 1325: A press conference was held in Ramallah in late August to launch the Palestinian national action plan for UN Resolution 1325 on Women, Peace and Security. Palestinian Minister of Women's Affairs Haifa Al-Agha confirmed that the action plan stresses the importance of women equal participation and full involvement in decision making without any discrimination and reaffirms the important role of Palestinian women in political participation, the prevention and resolution of the conflict and ending Israeli occupation, peace negotiations, peace-building and peacekeeping. It is worth mentioning that Palestine is the second Arab country to complete the national action plan for the implementation of UNSCR 1325 after Iraq. By adopting a national action plan, Palestine sets an example for its neighbors as the implementation of this plan would provide good practices and lessons learnt. Read more

---

WCLAC signs a training agreement with the GUPW: On the 25th of September WCLAC's General Director Mrs. Randa Siniora signed a training agreement with Mrs. Muna Khalili General Secretary of the General Union for Palestinian Women. This agreement will enable women activists and leaders in civil society organizations and community based organizations to receive training on methods of advocating for women's rights in times of conflict and under occupation based on UNSCR 1325 and subsequent UNSCRs. This training is very important as women will be empowered, through building the capacities of women's leaderships in monitoring and documenting Israeli violations against Palestinian women and developing their capacities to conduct advocacy campaigns at the international level to highlight those violations and urge the international community to take measures to make the occupying power accountable for those violations. Read more
---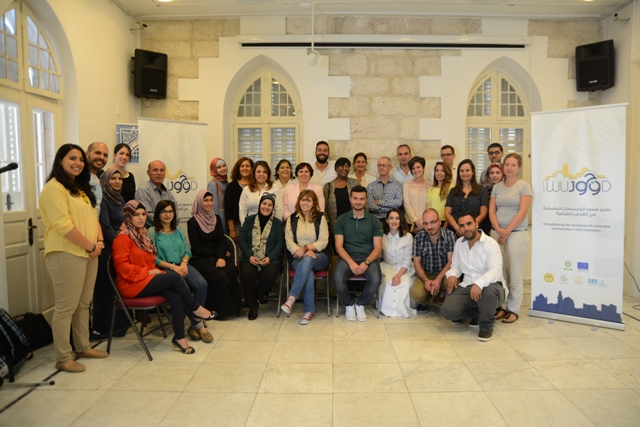 EU, Oxfam and implementing partner launch Wujood project in East Jerusalem:
the European Union together with Oxfam Novib and all executive partners held a launching event for Wujood project on the 27
th
of September in Dar Issaf Nashashibi for Culture, Arts and Literature. Wujood is a 3 years project that works on strengthening the resilience of vulnerable communities in East Jerusalem through targeting 5 communities including Silwan, the Old City of Jerusalem, Sur Baher, Esawiyyeh, and Al Tur. The demographics of this project are diverse as it targets women, men, youth, school and university students, parents and people with disabilities to enable them to respond to emergencies and to promote and strengthen their identity. The launching event was attended by a number of local and international organizations in addition to all implementing partners including the Women's Centre for Legal Aid and Counselling (WCLAC), the Palestinian Medical Relief Society (PMRS), Agricultural Development Association (PARC), and the Palestinian Counseling Centre (PCC).
Read more
---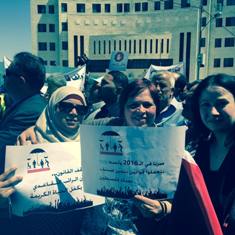 Palestinian cabinet ratifies the modified Social Security Law:
After immense pressure and multiple protests held by the civil society organizations and employees of the private sector, the Palestinian cabinet modified the proposed social security law and ratified it. On the 27
th
of September, the cabinet said in a statement that it ratified the social security law and forwarded it to the President Mahmoud Abbas to sign it. Few months earlier the cabinet had withdrew the law and agreed on reviewing it and taking into consideration the comments raised by different organizations and by the National Campaign for Social Security. The law was seen to include provisions that are unfair and discriminate towards some sectors of the society including women. WCLAC is currently analyzing the ratified version of the law to report on what has been modified. The first reading of the law shows several changes demanded by the civil society have been taken into consideration; for example women now have to register in the system for three months instead of six from the expected childbirth to get maternity leave.
Read more
---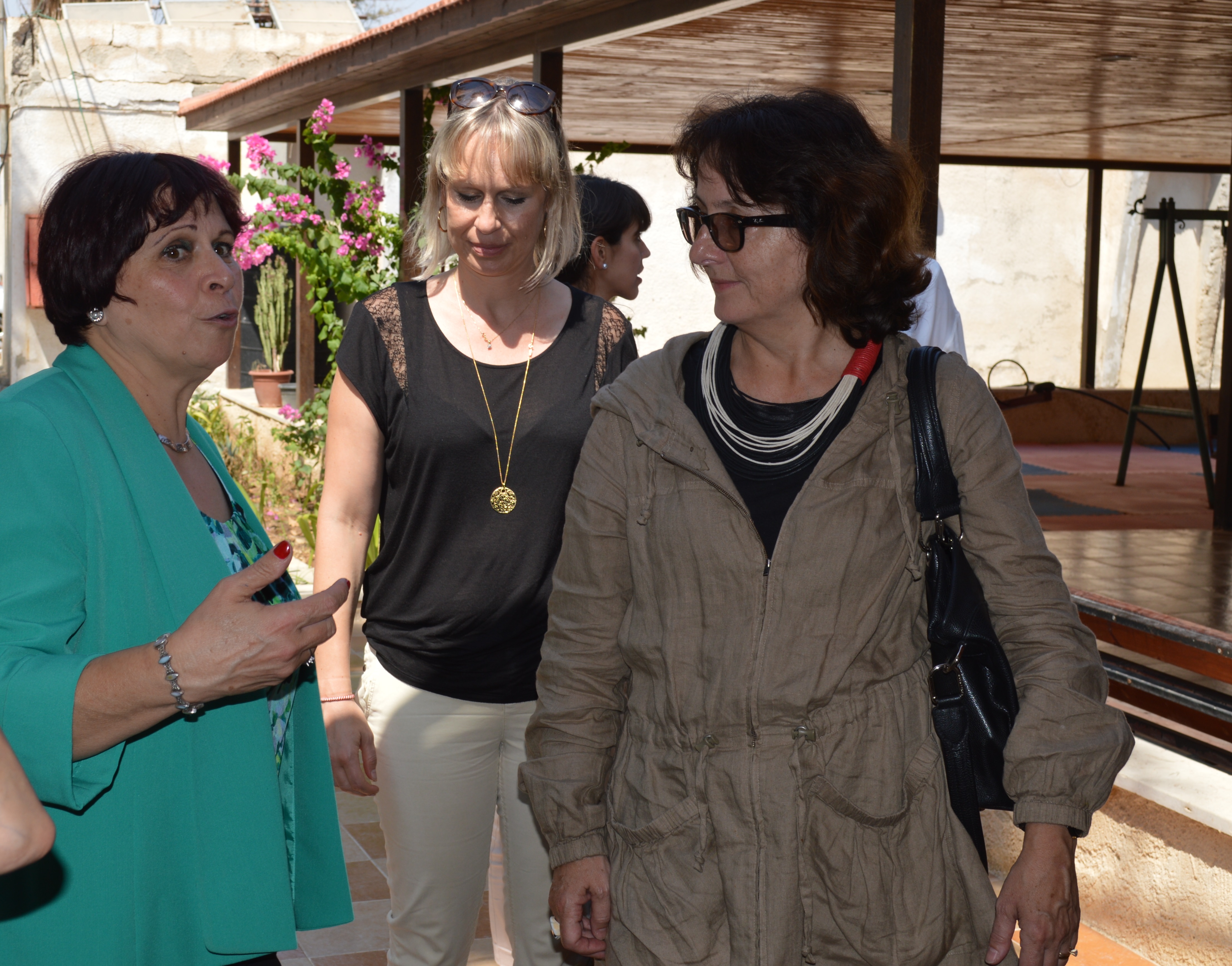 WCLAC plays a leading role in Ms. Dubravka Šimonović, UN special rapporteur on violence against women, visit to Palestine
: WCLAC has provided Ms. Šimonović, UN special rapporteur on violence against women, with an in depth overview into Palestinian women's reality during her official visit to the Palestinian Territories. On 17 September, WCLAC facilitated her visit to its emergency shelter and introduced her to its rehabilitation procedures, including social and legal assistance under the National Referral System for women victims of gender based violence. Ms. Šimonović was then received at WCLAC's office on the 19
th
of September in the Old City of Hebron where she directly heard the personal stories of women and girls facing daily harassment and violations of their rights by the Israeli military occupation and Israeli settlers, such as students and teachers from Qurduba School.
Read more
---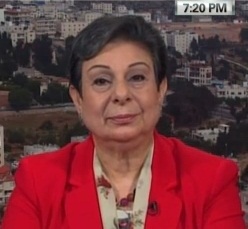 Dr. Hanan Ashrawi receives distinguished French decoration -
On behalf of French President François Hollande and his government, outgoing French Consul General Hervé Magro presented PLO Executive Committee Member Dr. Hanan Ashrawi with the distinguished French decoration, "d'Officier de l'Ordre National de la Légion d'Honneur," on 19 September at the Mahmoud Darwish Museum in Ramallah. Consul General Magro presented a brief history of the medal itself and explained that Napoléon Bonaparte established the award in 1802 to honor civilians and soldiers for their achievements. Consul General Magro detailed the reasons why France decided to present Dr. Ashrawi with the decoration, and in his speech, he commended her for her work in the academic and cultural fields, as well as her struggle for human rights and women's rights, her career in politics and peacemaking and her contributions to civil society and nation-building in Palestine. In the presence of public officials, academics, civil society leaders, colleagues and loved ones, Dr. Ashrawi expressed her gratitude and appreciation to the French for the honor and said, "Indeed, this is a very humbling experience, and I am deeply and warmly touched. It is quite empowering and heartwarming, and I will try to rise to the challenge and be worthy of it."
---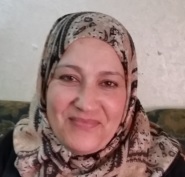 Women's Voices -
On 21 September 2016, 10 Israeli soldiers raid the house of 48 year old mother from Hebron at 2:00 a.m., damage her furniture and deliver a verbal warning to her son that he is being closely monitored. "On 21 September 2016, at around 2:00 a.m. we all woke up to the sound of loud banging at the front door. We suspected it might be soldiers from the aggressive manner in which they banged the door. I got dressed very quickly and followed my husband who went to open the door. The minute he opened the door 10 soldiers in full military gear pushed the door open, pushed my husband to the ground and entered the house forcefully. The soldiers spread all over the house shouting and yelling and started to search it causing damage to the furniture. One of the soldiers asked my husband for my son Faris (27). My husband told them Faris lives in the first floor with his family. My husband asked the soldiers to give him a reason for raiding our house but they completely ignored his question and refused to talk to him."
Read more