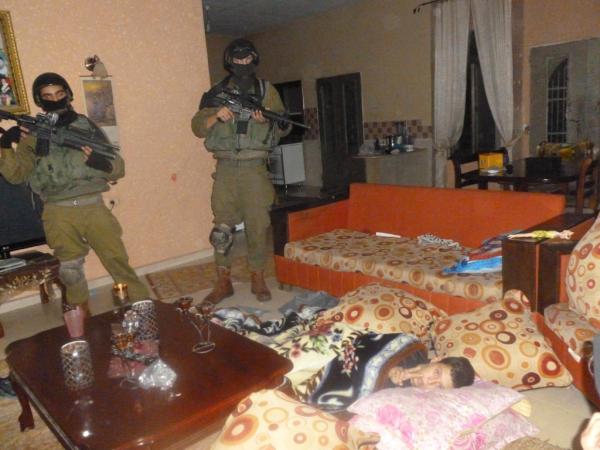 [11 November 2015] – Today, WCLAC lodged a follow-up submission with the UN concerning the devastating impact that Israeli military night raids are having on Palestinian women and families in the West Bank. The latest submission focuses on night raids that occurred in just one month – October 2015 – and is based on 19 testimonies provided to WCLAC by affected women.
According to research conducted by WCLAC, it is estimated that since June 1967, the Israeli military has conducted at least 65,000 night raids on Palestinian homes, or an average of four night raids every night. This figure does not include the more frequent day-time incursions conducted by the Israeli military into Palestinian centres of population, highlighting the intensively oppressive nature of prolonged military occupation.
With a rise in tensions in October, WCLAC has observed both an increase in the frequency of night raids as well as an increase in their intensity, including evidence of gratuitous property damage and threats to the life of family members, including women, in 42 per cent of the cases documented. The cases documented by WCLAC in October include:
As with WCLAC's earlier submission to the UN on night raids, the latest evidence points to a close link between this policy of mass intimidation and the maintenance of Israeli settlements in occupied territory. The latest evidence confirms that on average night raids occur in Palestinian communities located within 2 kilometres of an Israeli settlement. The submission concludes that night raids are part of a military policy intended to protect nearly 600,000 Israeli citizens living in illegal settlements in East Jerusalem and the West Bank by intimidating neighbouring Palestinian communities into submission.
Links